John
John's benefits were reassessed earlier in the year and he was switched to Universal Credit, which is managed online. John had no previous experience using computers and wanted to learn, so the job centre suggested he attend a free Beginners IT course at MESH.
John didn't know anything about the MESH office, so he didn't know what to expect, in fact he felt apprehensive. However Training Connector Tim soon helped John feel at ease, and he began to enjoy learning. So much so in fact that he went on to complete the IT Improvers course! During classes Tim learned that John had been assessed as fit for work, despite his poor health. Tim introduced John to Life Connector Nancy, who supported John through a successful benefits appeal process. During their conversations Nancy learned about John's keen interest in railways, and his extensive collection of artefacts and photographs charting the history of the local railway over several decades. Nancy introduced John to Community Development Worker Dean; together they are working towards finding ways to display some of John's archive in a local venue. They are pursuing several options for this exciting project, but the first step was a stand at Great Yarmouth's Maritime Festival. Following this, John, Dean and other volunteers are putting together four permanent display boards that will in installed at Great Yarmouth railway station.
Tim also learned about John's love of animals and he introduced him to Volunteer Coordinator Jo, who suggested John volunteer at local kennels. John now helps to look after the dogs, when his health permits, and has rescued one himself; Lady has become a treasured companion. Jo also suggested that John volunteer for Time & Tide Museum's boat restoration project, which is going well and John is enjoying taking part.
John says he really didn't expect all this to happen, and in such a short space of time. He says people are actually listening for a change, and making suggestions without him even asking. He's done more in the last 3 months than he has over the last 5 years. John used to feel negative, but everyone he has met at MESH is so positive that its beginning to change the way he feels; 'there is more heart here than anywhere else', he says.
Behind the scenes: Community Development Worker Dean's perspective
I introduced John to contacts from Norfolk County Council, Greater Anglia, Wherry Lines and Vauxhall Links Community group. He has been told he can put together four display boards for permanent display at Great Yarmouth train station
These connections have opened up opportunities for John to access funding for the costs of these boards.
I introduced John to another resident who is also interested in railways. They are now working together on the railway artefact display project. Through his connection with the other resident, John is considering joining a community group that deliver low intensity physical activity sessions.
< Back to case studies
Our achievements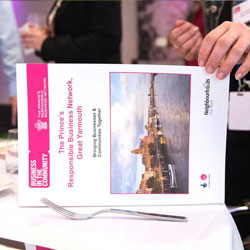 The effects and consequences of the work we're doing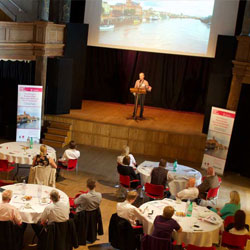 Annual reports on how we've performed and what Neighbourhoods that Work has done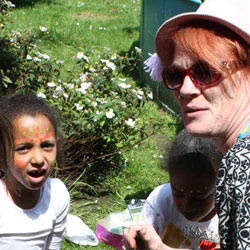 Letters and notes from some of the people our connectors have helped along the way