Liam
'I can't wait to see what the future brings!'
Liam had lived locally all his life but after leaving education, with diagnoses of depression and anxiety, he wasn't able to get out much at all during his 20s. At times it could be difficult feel positive about the future. He approached Great Yarmouth and Waveney Mind for support. Mind told Liam about Hands on Heart, a local art group that welcomed people whatever their life circumstances, he decided to go along.
Hands on Heart sessions took place at Community Roots, a community gardening and conservation project; Liam began to attend outdoor gardening sessions there too, which is where he met Training Connector Tim and Volunteer Coordinator Jo. Liam continued attending, enjoying being outdoors, and his confidence began to grow. With Mind, Liam attended training courses that helped him increase his skills and confidence. Liam began to help prepare lunch for those working in the Community Roots garden and took on an active role in evaluating one of its projects. Jo suggested that Liam try volunteering at other places and he has been enjoying exploring a few of those. Liam became a committee member of befriending group Claydon Friends and was actively involved with them for 12 months. He worked with Neighbourhood Manager Louise and Community Development Worker Lauren to negotiate pool table use and storage space on behalf of the group.
Liam is now a paid member of the Community Roots team, and is supporting Tim as a training programme is developed for a new gardening project that is being developed by Community Development Worker Dean and the MESH team. On a personal level, Tim is working with Liam to reflect his skills and experience in his CV and apply for further paid work.
More importantly for Liam, his health and wellbeing have been transformed. He is physically more active, he now manages his mental health without medication using the Five Ways to Wellbeing that he learned through Mind and he feels optimistic about the future.
Behind the scenes; Volunteer Coordinator Jo's perspective
I've seen Liam on a weekly basis since I met him, supporting to access multiple volunteering opportunities
I have provided Liam with a reference when he required one
I nominated Liam as a volunteer suitable for a move into paid employment with GYW Mind
I have really enjoyed seeing Liam grow from a very quiet and isolated man into a very confident and sociable individual
< Back to case studies
Our achievements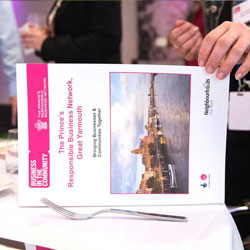 The effects and consequences of the work we're doing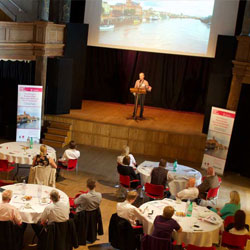 Annual reports on how we've performed and what Neighbourhoods that Work has done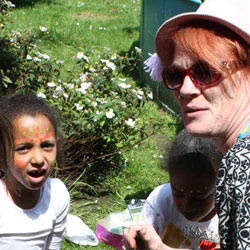 Letters and notes from some of the people our connectors have helped along the way