Newtown Swap Stop
'I want to bring these values back to our community, where we all help each other'
Becky first heard about the Middlegate Swap Stop from Pamela, one of the other mums at the school gate, and she really wanted to get involved. Becky was having a difficult pregnancy and the Swap Stop was some distance from her house, so although keen to volunteer she wasn't able to come along every week. However she came when she could, and found it made a real difference to her life in difficult financial times. Her daughter's school friends all started going to school wearing summer dresses but she didn't have any. She went along to the Swap Stop and found 5 in her daughter's size – problem solved! And she managed to get everything she needed for the new baby, from Moses basket to clothes. After the birth of her baby, Becky became a regular volunteer, making the trip across Yarmouth. After a while she said 'can we have something like this in our part of town too?'
Becky worked with Community Connector Sian to set up the Newtown Swap Stop. Becky spread the word amongst her friends, put leaflets through letterboxes and knocked on people's doors. They opened the doors of the community centre for the first Swap Stop session and people started to come. At first numbers were quite low, but as the word spread the sessions quickly gained popularity. Becky has her own vision for the Swap Stop, to be a place where the community come along for a cup of tea and a chat. She knows there are people living in the area who don't have a wide social circle and wants the Swap Stop to help reduce people's feelings of isolation.
Becky invited her neighbour Sue to the first session. Sue lives with her three daughters and only leaves the house when she is with her children, she says she feels anxiety building when she goes out alone, and this escalates into panic attacks. Sue has been helping Becky run the Swap Stop and its beginning to change the way she feels about going out alone, she says 'I'm coming out of myself', she has started greeting people as they arrive, even people she doesn't know, and can feel her confidence growing. She hasn't been out alone yet, but this is starting feel more achievable.
It has now been three months and the Swap Stop is going from strength to strength. Becky and Sue are trying to find storage for their growing stock of available items. They have started to offer creative activities for the children that come along and have also decided to start a craft group at the Community Centre. Sian has introduced the pair to Community Development Worker Leanne, and they are making plans to get this new group started. Becky says 'People helping other people, nowadays in this society that's rare – I want to bring these values back to my community'.
Behind the scenes; Community Connector Sian's perspective
When I first met Becky at the Middlegate Hut Swap Stop she told me she didn't attend any groups, so I invited her to the mother and baby group at Newtown Community Centre. She came along and really enjoyed herself, seems more confident and is now taking other residents along.
When Becky told me her cooker had broken I was able to pass her information on to the children's centre and they bought her a new one using their hardship fund, this made a real difference to Becky's family.
Sue was very shy and reserved when I meet her, uncomfortable speaking to strangers and brought her children with her. Nowadays Sue invites people in and chats to them, her confidence has grown, she seems happier in herself and enjoys helping others. She will now attend without her children without panicking.
Sue has now become confident enough to attend a First Aid and food and hygiene training. She had said before meeting me she wouldn't even consider attending something as scary as a course, or even meeting with Training Connector Tim, Sue is keen to keep the momentum going and join other groups and activities.
I introduced Sue to Multi-Disciplinary Worker James as she needed a new cooker. I arranged the meeting for after one of the swap-stops as I wanted Sue to feel comfortable and not overwhelmed.
Currently I transport all the items to and from the Swap-stop, as storage is not available at the moment, without my help with the transport the swap-stop would be unable to run. I am currently talking with the children's centre manager and Leanne to find suitable storage to give Becky and Sue more independence.
< Back to case studies
Our achievements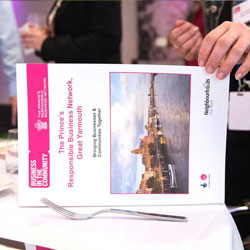 The effects and consequences of the work we're doing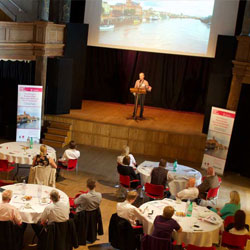 Annual reports on how we've performed and what Neighbourhoods that Work has done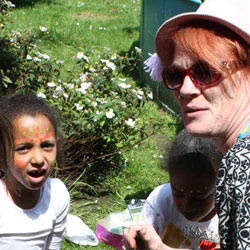 Letters and notes from some of the people our connectors have helped along the way