Peter
Peter had been to see the doctor several times; since the loss of both his first and second wives within a few months of one another he had been finding life difficult. But the doctor could never really seem to do anything because they could find nothing wrong.
Recognising that there wasn't necessarily a medical solution to Peter's concerns, his doctor asked Clinical Support worker Katrina to have a chat with him to talk about different kinds of support that might be available to help him through this difficult time. Katrina learned that along with managing the bereavements, Peter is also acting as carer for his son, who lives in a neighbouring flat and is experiencing ill-health. Katrina suggested that they pop along to the library cafe to meet up with Life Connector Sue.
After visiting Peter and his son, Sue realised that his son's flat was in poor condition, it was very damp. Peter explained that he finds his landlord a difficult person to talk to. He said the landlord always has a list of other jobs to do, so he never seemed to get around to maintaining their flats. Sue and Peter spoke to the landlord together, and they managed to agree an action plan for improvements to the properties.
Sue and Peter talked about his interests, and he explained that he would like an allotment. Sue is working on this, but in the meantime suggested a couple of community gardening projects that Peter could attend. He found that he really enjoys the Green Gym. He now attends Green Gym sessions two days per week, working with the group to look after local green spaces. He says people are always happy to talk, he has learned new skills and it gets him out of the house, whereas before he didn't have anything to do.
Peter's living conditions are improving, he says that he will now only go to the doctor if he feels ill, and finds that his new activities, and the friends he has made, help him to deal with the challenges life has thrown at him. Peter feels a lot happier and more confident these days. He is still worried about his son, but with Sue's help he is moving closer to finding a more sustainable solution to meeting his son's care needs.
Behind the scenes: Life Connector Sue's perspective
I spoke to Peter's landlord, whilst Peter was with me, and he has now started making improvements to Peter's son's flat.
I helped Peter get a bereavement grant, to which he was entitled, from the Department of Work and Pensions.
I have been working with his son, who is now receiving some support from Adult Social Services; he seemed to have dropped off their list following a house move six years ago.
Peter's son will also receive an emergency alarm to wear around his neck, meaning Peter will be less worried if he is not close by.
Peter's son is undergoing further medical assessment. I am working with him to investigate the possibility of residential care.
Peter has been enjoying the Green Gym, he will also be helping with a green space project in Cobholm and I think that will help him get a feel for the substantial commitment involved in taking on an allotment.
Since meeting Peter I have seen a marked improvement in his confidence and wellbeing. His involvement in the Green Gym has had an incredibly positive effect on him and he has made a lot of new friends as well as being able to spend time outdoors learning new skills and helping to improve the environment.
< Back to case studies
Our achievements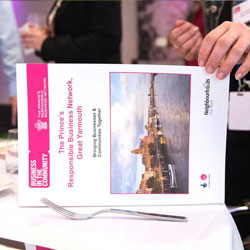 The effects and consequences of the work we're doing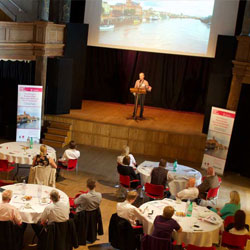 Annual reports on how we've performed and what Neighbourhoods that Work has done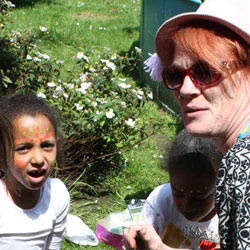 Letters and notes from some of the people our connectors have helped along the way